Amanda Rogers
PSA, e-PRO, MBP, IREP, DEFI, ABR, C2EX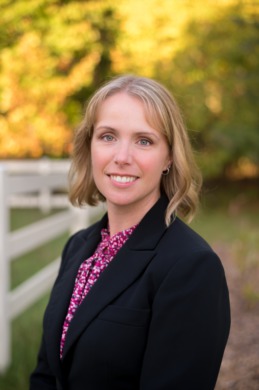 Hey there! I'm Amanda Rogers. I am a married, mother of two beautiful girls and have called Lowell, Michigan home my entire adult life. I am the Broker/Owner of Roger's Neighborhood Realty and I work with buyers and sellers in the Greater Grand Rapids area to have positive and successful real estate transactions. I've earned several designations within the Real Estate Industry, to include: Pricing Strategy Advisor (PSA), Accredited Buyer's Representative (ABR), E-Pro, the Committed to Excellence endorsement, and the International Real Estate Practitioner Greater Regional Alliance of Realtors (IREP) designation. These designations required specialized training and numerous working hours to earn. This market can at times be tricky, and I feel that these have given me an extra edge in assisting clients with strategies for successfully buying and selling at the right price.
Testimonials
Amanda was recommended to me by family, I'm glad i chose Amanda to help me through the process. I walked in blind not knowing what i was doing. Amanda was very helpful every step of the way. She's quick at responding to any questions or concerns you might have along the way. Amanda is straight forward to the point, kind hearted and passionate about what she does. I bought my first home with Amanda and her teams help. I highly recommend Rogers Neighborhood Realty.
Kattie Goodrich
Our journey towards home ownership was a fun experience. Rachel, with the help of Amanda, made sure that we were informed and on track every step of the way. Great team!
Bill Green
While I live in Florida, I had a rental house in Lowell that was going to be vacated. Never having met Amanda, I texted and asked if she knew of any potential renters. It was one of the best decisions I ever made. She went to the house, I told her what my requirements were, and within a week she found a renter that I'm extremely happy with. She spent hours helping me, always texting me immediately if I had a question. There would
be no hesitation recommending her to anyone buying or selling a house. She's the realtor you need.
Linda Dykstra
Amanda was very detailed, walked us through every step of the way, sold our house quickly and helped us get a fair price on our home. She is very helpful, responsive, and works hard to make everything easier on you as the seller of the home.
Jessica Stults
I don't even know how to word this properly other than Amanda is the best. She paid attention to every last detail from the moment we decided to sell to our closing. She researched and found our information on our 1890's house to make sure that every aspect of the listing would go smoothly. I highly recommend using Amanda and her team for your selling and buying adventures!
Jilisa Ghareeb
More Testimonials